Christmas lights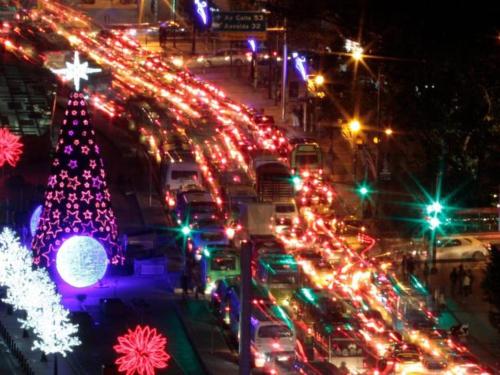 The Mayor's Office of Bogotá and Enel-Codensa have been working for 12 years to deliver a Christmas full of lights and happiness to the more than 4 million citizens and visitors who visit the Christmas lighting. Illuminate streets and iconic places of the city so that families can enjoy 37 nights of Christmas lighting.
The Christmas lighting is armed with one hundred percent energy efficient technologies, low consumption and low caloric production. 14 kilometers of roads and 100,000 m2 of plazas and parks will be illuminated for the enjoyment of Bogota and visitors. More than 450 employees have worked 24/7 in the assembly and realization of the Christmas lighting.
http://www.bogota.gov.co/temas-de-ciudad/cultura-y-recreacion/actividades-de-navidad-en-bogota

Registration open for tours through Grafiti District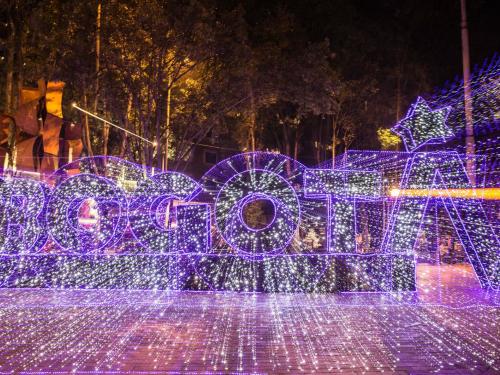 Until December 30, guided tours of Grafiti District, the program created by the Bogota City Hall in order to promote the responsible practice of urban art in the city.
The tours include four routes on foot and one by bicycle in the center, the sector of La Concordia, Puente Aranda, Avenida 26 and Minuto de Dios.
Each tour, lasting between one and a half hours and two hours, has a maximum capacity of 20 people, for which it is necessary to register in advance. Minors must be accompanied by a responsible adult.
The organization will provide participants with sunscreen, snacks and hydration for the tours, but people who sign up for bicycle routes should bring their own bicycles.
Christmas afternoons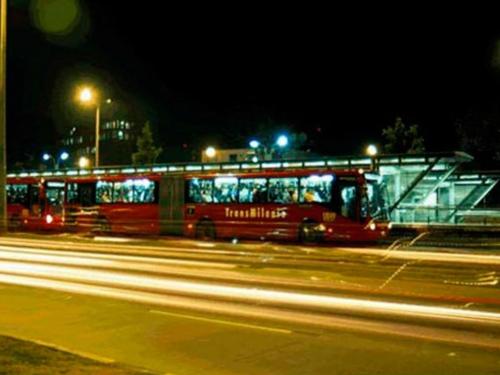 On the other hand, the proposal of Christmas evenings consists in the realization of outdoor recreational activities and live concerts of artists in alliance with stations, in different public parks.
The schedule will be from 2 in the afternoon to 9 at night in the following sectors of the city:
Sunday, December 16: Las Cruces Park in the town of Santa Fe, Francisco José de Caldas Park and La Equidad Park in the town of Keneddy.
Monday, December 17: El Recodo Park, Modelia Park in Fontibón and Juan Pablo II Park in Ciudad Bolívar.
Tuesday, December 18: New Tibabuyes Park in the town of Suba, Tibabita Park in the town of Usaquén and Jorge Eliécer Gaitán Park in the town of Barrios Unidos.
Wednesday, December 19: Laguneta Park, Venice Park in the town of Tunjuelito and Gaitán Cortés Park in the town of San Cristóbal.
Thursday, December 20: Ricaurte Park of the Mártires locality, Nueva Santa Fe park in the town of La Candelaria.
Friday, December 21st: Atalayas Park, second sector of the town of Bosa and Mariposas Park (San Victorino), in the town of Santa Fe.
Saturday, December 22nd: Altablanca Park in the Usaquén locality and Fontanar Park in the town of Suba.
Sunday December 23: Viceroy south of the town of Usme.
https://www.elespectador.com/noticias/bogota/programese-para-la-temporada-navidena-en-bogota-articulo-825915?cx_testId=0&cx_testVariant=cx_1&cx_artPos=0#cxrecs_s