Schedule for 25 days with the best of dance in the Festival Dance in the City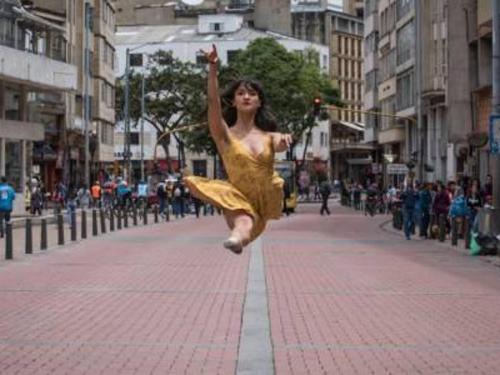 Between November 1 and 25, Bogota will become a great stage in which the XI Festival Dance in the City will be held, organized by the District Institute of Arts (Idartes). In fact, 14 locations will be able to enjoy the functions of 40 companies that will be present this year.
In total, there will be more than 1,000 artists on stage in 70 performances that will be presented in both closed and public spaces and unconventional, in order to captivate the different audiences of the city: young people, students, adults and families in general.
In this edition the festival will move to the rhythm of mergers. That is why tango and contemporary dance will interact with theater, architecture, audiovisual arts and technology.
Four companies from Cartagena, Medellin, San Juan de Urabá and Quibdó will be the national team, while Bogota's talent will be paid by more than 25 district companies.
At the same time, Spain, Brazil, France, Uruguay, Switzerland and Italy are the international guests at the XI Dance Festival in the City.
The public can also enjoy an extensive free academic program that includes workshops, talks, exhibitions, meetings and photographic and audiovisual installations.
http://www.bogota.gov.co/agenda-cultural-bogota/programese-para-25-dias-con-lo-mejor-de-la-danza-en-el-festival-danza-en-la- city
More information
Registration open for tours through Grafiti District
Until December 30, guided tours of Grafiti District, the program created by the Bogota City Hall in order to promote the responsible practice of urban art in the city.
The tours include four routes on foot and one by bicycle in the center, the sector of La Concordia, Puente Aranda, Avenida 26 and Minuto de Dios.
Each tour, lasting between one and a half hours and two hours, has a maximum capacity of 20 people, for which it is necessary to register in advance. Minors must be accompanied by a responsible adult.
The organization will provide participants with sunscreen, snacks and hydration for the tours, but people who sign up for bicycle routes should bring their own bicycles.
Participate in the training workshops of Salsa al Parque 2018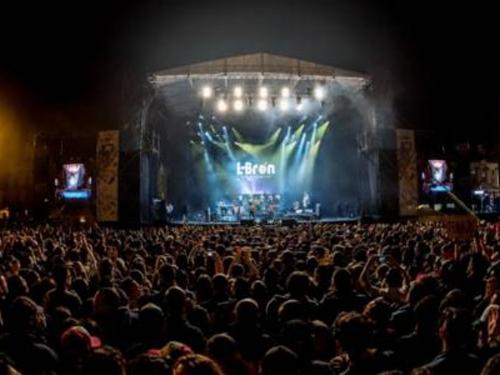 The Festival Salsa al Parque 2018 in its 21st edition, brings a varied program of academic and entrepreneurial activities that are aimed at all musicians based in Bogotá and the general public and that complement the artistic program of the event that will take place on the 10th. and November 11 at the Simón Bolívar Metropolitan Park.
From November 1 to November 15 a total of five workshops will be held in different stages of Bogotá such as Quiebracanto House, School of Music, Media, Art and Technology, EMMAT, Hall of Culture - National Pedagogical University Sede el Nogal, between others. .
Information of the workshops:
1. Workshop "Así Comenzó Mi Son"
The Cuban Frank Guerrero, based in Colombia, who is also part of the well-known group Los Cuatro de Belén, will make a breakdown of the Cuban son from its rhythmic and timbral aspects to the aesthetics with which we now know that genre.
Place: Casa Quiebracanto Carrera 5No. 17-76
Date: Thursday, November 1
Time: 5:00 pm to 7:00 pm
2. Workshop "Conversation in Clave"
One of the legends of the Colombian salsa, Gustavo García "Pantera", to whom the Festival will recognize him for his 50 years of artistic career, will share his experience in the interpretation of salsa.
Location: School of Music, Media, Art and Technology, EMMAT, Carrera 58 No. 90-80
Date: Tuesday, November 6
Time: 4:00 pm to 6:00 pm
3. Workshop "We are Salseros Como Tú"
Manuel Antonio Rodríguez "Mañe", great connoisseur of salsa in Colombia, also performs a musical training work with people with intellectual disabilities and autism, working hand in hand with the Sin Límites Foundation forming an ensemble in salsa orchestra format, and will talk about how this training process based on this music can transform lives.
Venue: Hall of Culture - National Pedagogical University El Nogal Headquarters, 78th Street No. 9-92
Date: Wednesday, November 7
Time: 5:00 pm to 7:00 pm
4. Workshop "Concepts of son to latin jazz and salsa"
Mercadonegro, international guests to the Festival, will offer a workshop that will show theoretical, historical and practical aspects in assembly for the development of instrumental skills and improvisation, based on different Latin rhythms that make up the Salsa genre.
Place: School of Music and Audio Fernando Sor. Race 43A No. 21-35
Date: Friday, November 9
Time: 3:00 p.m. to 6:00 p.m.
5. Conversatories "From the Neighborhood to the University. The Viejaguardera Salsa in Bogotá "
First discussion:
Place: National Pedagogical University - Headquarters of El Nogal, Hall of Culture. 78th Street No. 9-92
Date: Tuesday, November 13
Time: 10:00 a.m. to 12:30 p.m.
Second discussion:
Place: National University of Colombia, Auditorium 113 Conservatory of Music. Race 30 # 45-03
Date: Wednesday November 14
Time: 10 am to 12:30 pm
Third discussion:
Place: Sergio Arboleda University - Block F, Auditorium Floor 10. Calle 74 No. 14-14
Date: Thursday, November 15
Time: 10 am to 12:30 pm
All activities are free admission until full capacity is reached.
http://www.bogota.gov.co/agenda-cultural-bogota/participe-en-los-talleres-de-formacion-de-salsa-al-parque-2018