The songs of Disney at the Planetario de Bogotá
The songs of Disney ll
Planetarium of Bogotá
Do you remember Hakuna Matata? Or did you ever sing I am your faithful friend? The Planetarium of Bogotá arrives with a new laser show in which children, young people and adults will be able to enjoy under the stars the songs that were part of their childhood, while they watch personalized images of each film.
The musical successes of films like Coco, The Lion King, Frozen, Toy Story, among others, will be screened at the Planetarium, in a total of 14 songs by Disney and Pixar. From December 16 to January 13, 2019.
Date: From December 16 to January 13, every day except the 23, 24, 25, 30, December 31 and January 1.
Time: 4:00 pm and 7:00 pm
http://www.bogota.gov.co/agenda-cultural-bogota/las-canciones-de-disney-llegan-al-planetario-de-bogota

FESTIVAL CENTRO 30 Jan 2019 - 12:30 pm 5 Feb 2019 - 12:00 pm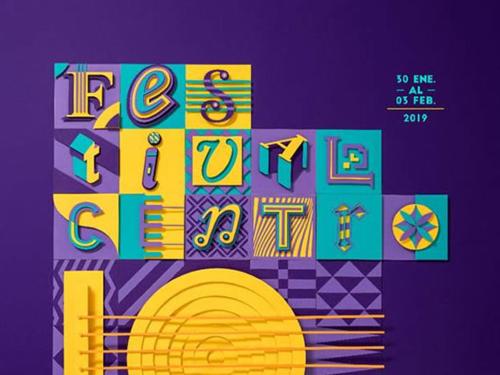 In 2019, Bogotá starts the year celebrating music with the 10th anniversary of the Festival Centro, a decade of intercultural programming of sounds, musical proposals and staging of different genres of the independent scene.
The 10-year-old image was completely inspired by the music, by patterns and typographies of our traditional center, which presents the number 10 as a formal abstraction of a guitar with its strings and when observing letter by letter, we find subtle details alluding to the universe of music as pentagram, sound waves, microphone, strings and turntables.
Since 2010, the first musical festival of the year, has traveled between 5 and 7 days national and international territories through its genres, days and musical bands and has presented its artistic and academic programming in renowned venues such as the auditorium and pier of the Gilberto Foundation Alzate Avendaño, the Gabriel García Márquez Cultural Center, the Luis Ángel Arango Library, the La Candelaria Theater and in 2018, with a great bet, in the Bronx Creative District, the new cultural scene of the capital.
Festival Centro 2019 will take you through 5 cultural stages (The auditorium and El Muelle de la FUGA, La Milla in the Bronx Creative District, 2 auditoriums at the Gabriel García Márquez Cultural Center and the Jorge Eliecer Gaitán Theater) that will present the artistic offer framed in its 6 musical bands (Infantile, New Creatures, Alternative, Folkloric, Other galaxies, Grand Masters and its customary, academic strip).
30 Jan 2019 - 12:30 pm 5 Feb 2019 - 12:00 pm